Hello everyone, it's Afsari, a 2nd year mater's student from
empowerment science laboratory. Today, I am here to tell
you about our Empowerment café that held on 17th September.
As the Covid-19 infection rate is still high and extension of
fourth state of emergency in Japan, we are organizing and
participating this café online.
Today, our respected Tanaka sensei, Sakai sensei, Kido sensei,
Kato sensei, Uchida sensei, Anme sensei, and other esteemed
members related to empowerment science discussed about
childcare issues due to this Covid-19 pandemic.
We all know that 'childcare' now a days is becoming a global
crisis, each and every country is facing a lot more troubles!
Besides, social isolation is creating a bad impact on children's
mental health.
In Japan, Childcare and education professionals are doing their best t
o prevent and cope with COVID-19 during these days, even some local
governments are carrying out emergency childcare. It is the high
time to teach the children about how to stay safe and healthy.
The honorable members were sharing different ideas from their
own perspectives and probable solutions for empowering the
children as well as childcare.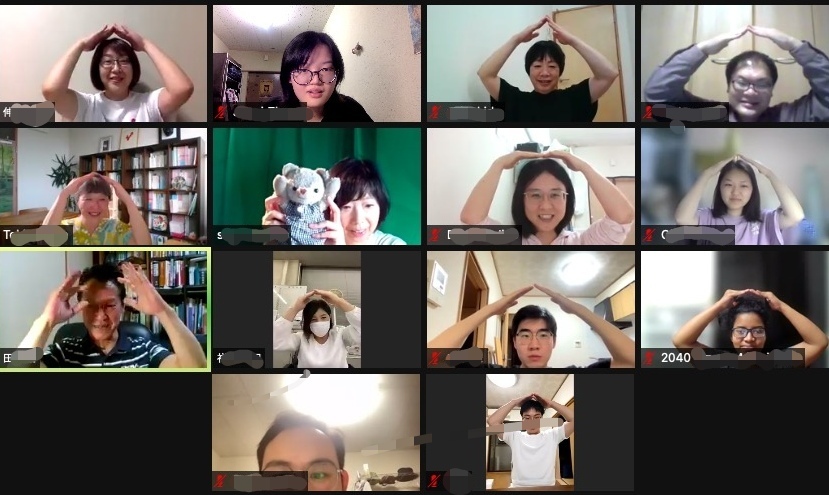 I think, we and all other responsible persons from different
sectors need to give huge importance in this area because
the children are the next generation, they deserve a better
world from us"!
Hello everyone, I am Wang, a 1st year master student in the
Empowerment Lab. Due to the growing severity of COVID-19,
our Empowerment Café was still held online. Please stay safe
and sound. And today I'm glad to share the Empowerment Café
on 10th September with you.
The main theme of the Empowerment café in September is
"Empowerment of children with intractable diseases and chronic
diseases and their families".
Firstly, Honda sensei explained the definition of intractable
diseases, the characteristics of intractable diseases, and introduced
the current situation of families in Japan about the children with
intractable diseases and chronic diseases by using several examples.
Corresponding supports such as telephone support hotline, hospital
support, and symposium have been provided in response to the
difficulties of these situation.
Secondly, Fukushima sensei focus on the measures which can make
life more convenient for children who are inconvenient due to
diseases. To support these children more effectively, sensei also
introduced the requirements and hopes for professionals, like
the importance about using the necessary social resources,
medical care, health care, education, and welfare should be linked,
and the most viral thing is that we need to provide our supports
round these children with intractable diseases and chronic diseases.
At the end, participants put many questions to Fukushima sensei
and Honda sensei. Even though we cannot see each other in reality
because of the COVID-19 epidemic, we can communicate with
each other online and have a great time! All in all, it's my honor
to attend the café today. As a member of public health, I hope we
can empower each child and support them, let them group up healthily
and happy.
Let us look forward to the next empowerment café.